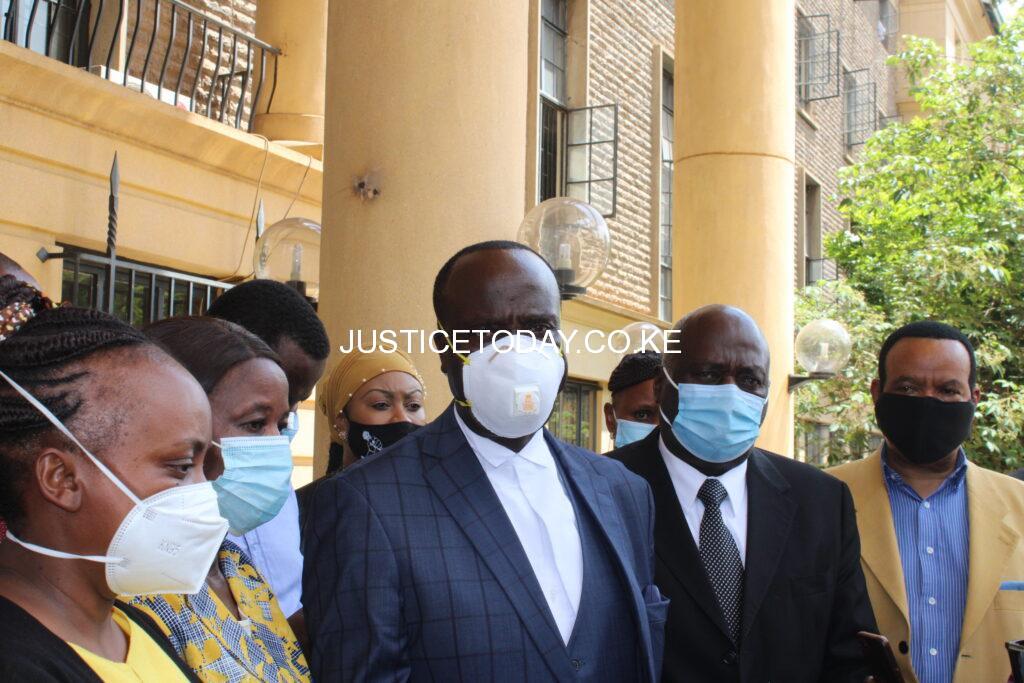 A Nairobi court has released two Mama Lucy Kibaki Hospital Staff over allegations of being engaged in a child theft syndicate.
The two are Hospital CEO Emma Mutio, Beatrice Njambi, who is in charge of the hospital's newborn unit and Juliana Mbete.
They were freed on Monday November 23,2020 after the Director of Public Prosecutions (DPP) told the court they have no case to answer.
Principal Magistrate Bernard Ochoi released the three after considering an application by DPP to have them released without charges after investigations were completed.
Lawyer Danstan Omari who was representing them said the three suffered a lot being held for investigations and might file for compensation.
"Their reputation has been damaged now because many people believe that they stole children in the hospital, a reputation that will be difficult to build again, "he added.
Omari added that Director of Criminal Investigations made a mistake by arresting Mutio, who joined the institution less than two weeks ago from Mbagathi Hospital where she also served as CEO.
At the same time child trafficking charges were approved against three others, including Nairobi Metropolitan Services Deputy Director of Medical Services Musa Mohammed, social workers Fred Leperan Makallah and Selina Awuor.
Mohammed, Makallah and Awuor face a total of five charges of child theft, trafficking in persons and neglect of official duties leading to the disappearance of babies born at Mama Lucy Hospital between March and November 2020.
Makallah, who was captured in a broadcast by BBC negotiating with an undercover journalist to sell a child who had been abandoned at the hospital, faces three additional counts of trafficking children.
"On diverse dates between April 2020 and May 2020 at Mama Lucy Hospital in Nairobi you received and transferred three children aged between two days and two months for the purpose of abusing the vulnerability of the said children," read the charge sheet.