Women in Business (WIB/Chamber of Commerce) have said that Women in Micro, Small, and Medium Enterprise (MSME) Finance MSMEs contribute to over 90 per cent of total labor.
They have talked while uncovering key themes that will be discussed on virtual meeting on Wednesday that will be organized by Kenya Diaspora Alliance and women in Business and Jua Kali Federation.They say that the women play a key role in poverty reduction and economic development.
"MSMEs are employing approximately 14.9 million Kenyans in various sectors of the economy and a bulk of them are both youth and women led/owned, "added Dr Shem Ochuodho global chairman of Kenya Diaspora Alliance.
They added that MSMEs in Kenya face numerous constraints in accessing affordable finance for their enterprises.
The women are assisting in issues of access to loans without collateral and access to the formal sector.
According to the World Bank report on SMEs entrepreneurs, women make up nearly half of all Micro, Small and Medium Enterprises owners and 40 percent of smallholder farm managers, yet they have less than 10 Percent of the available credit and less than 1 percent of agricultural credit.
They added that the potential contribution of the diaspora to Kenya's economic development goes beyond personal Remittances.
Dr Shem Ochuodho global chairman of Kenya Diaspora Alliance said that in financial terms, African Diasporas remit about U$ 85 billion per year 30b to Egypt.Among the attendants who will are expected to attend the forum are CS Betty Maina Trade and industrialization who will be chief guest at the event, Torus Mwithiga Group Retail director NCBA, Kiambu Deputy Governor Joyce Ngugi among others.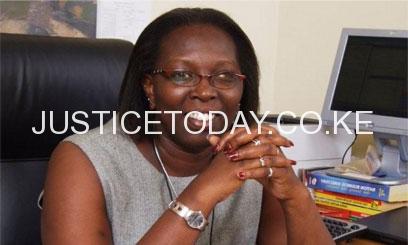 25b-Nigeria, 9b-Morocco, 3-5b to Ethiopia, Ghana, and Kenya each). For Kenya, the US$ 3 billion
Per year exceeds earnings from all the 3 top agricultural exports (tea, horticulture and coffee – $2.4b)
Put together. Interestingly, even during COVID times (2020), when almost everything else was looking
South, remittances grew by about 13% to US$ 3.3 billion, according to Central Bank of Kenya's figures.
Apart from contemporary Diasporas, there are also historical Diasporas, some of whom are desirous
To either relocate back to, invest in or do business with Africa. The African American alone, for
Instance, is believed to have a spending capacity of US$ 1.2 trillion, part of which could make its way
As investment, tourism, business or trade with Africa. That is a figure higher than the GDP of any
Individual African country.
Other diaspora contributions range from knowledge exchange, increased trade links, and better access.