The owner of KANHA Limited Kalyan Vishram and co-accused Mutinda Mutua have been charged with selling food under Insanitary conditions against food, drugs and chemical act.
Together with Mutinda,Vishram appeared before City Court Senior Principal Magistrate Theresa Nyangena today and denied the charges.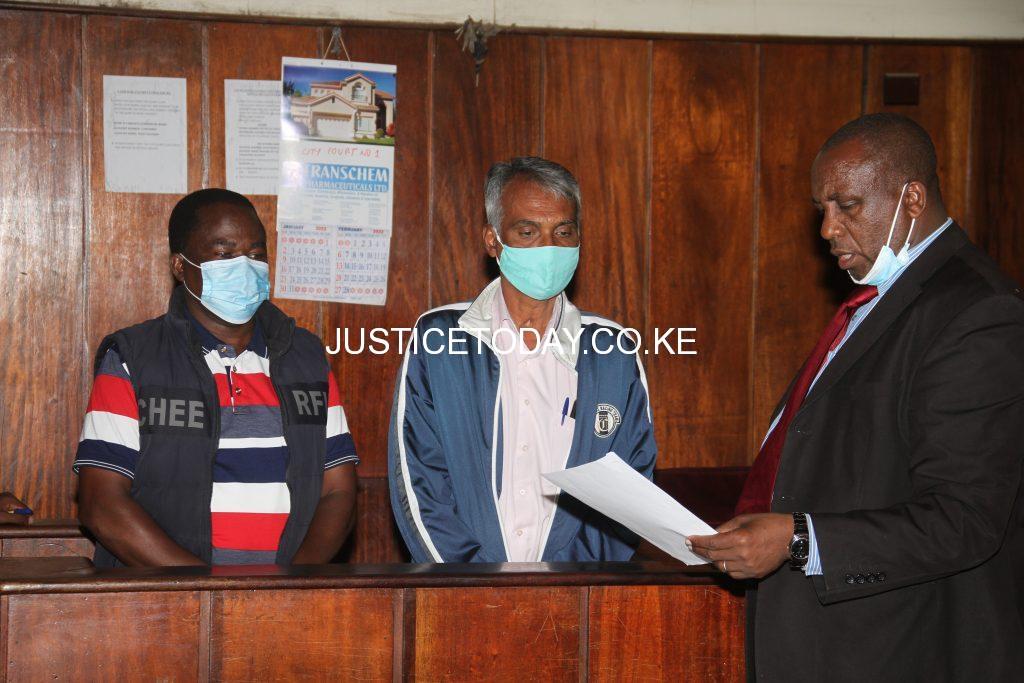 They were charged that on March 1,2022 at Kalyan premises named cold KANHA limited that is situated on plot number 20260 along Mombasa Road ,in Embakasi East sub-county within Nairobi County, he sold products to people that were under Insanitary condition.
They are said to have been selling Kay Salt premium 86 Bale @ 24 packets-date expired February 2018,57 Bales @12 packet 2kg date expired,2018.Kay Salt premium 63 bags @50kg,altered manufacturing and expiry dates from august ,2021 and July 2021 to January,2022 and January,2024.
The court was told that the salt was being sold without license for the year 2022 and without food handlers medical certificate and premises not maintained in clean state.
expired and were repackaging that which had expired 2018 it to read 2022 to February 2024.
They were each released on Sh 1million bond or a cash bail of Sh 500,000.