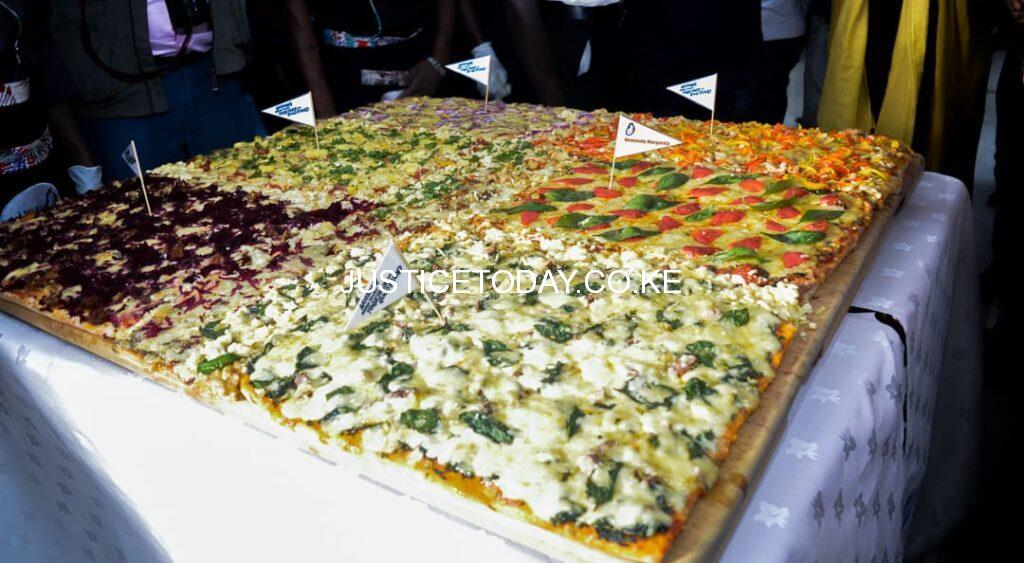 The largest pizza made in the East Africa measured 43 by 43 inches and was prepared by a Nairobi hotel.
Five chefs at the Heavenly Foods hotel along Moi Avenue in Nairobi City centre were behind the huge accomplishment.
With six different flavours the pizza was enough to fill stomach of about 15 people and twice or more this number of people taking small bites.
According to the Hotel's Head Chef Andrew Kiguru who spearheaded the challenge to break the record, the pizza was made of pulled beef, beetroot, lamb, spinach, mint, grilled choma sausages, pineapple, Caribbean feel, roast chicken, peppers and heavenly margarita.
"We have the region's record. For the 12 years I have been a chef, making pizzas this is the interesting challenge I have faced and I am delighted we have accomplished it" Kiguru stated.
The whole pizza cost was pegged at Sh8, 500 but was shared across people invited to witness the event.
The hotel's owner Esther Muchemi who is also CEO of Samchi Telecom unveiled it in an event graced by DJ Mo.
"Nothing brings people together like good food. This is a challenge we will have regularly and especially for office parties and kids' birthdays" said Kiguru.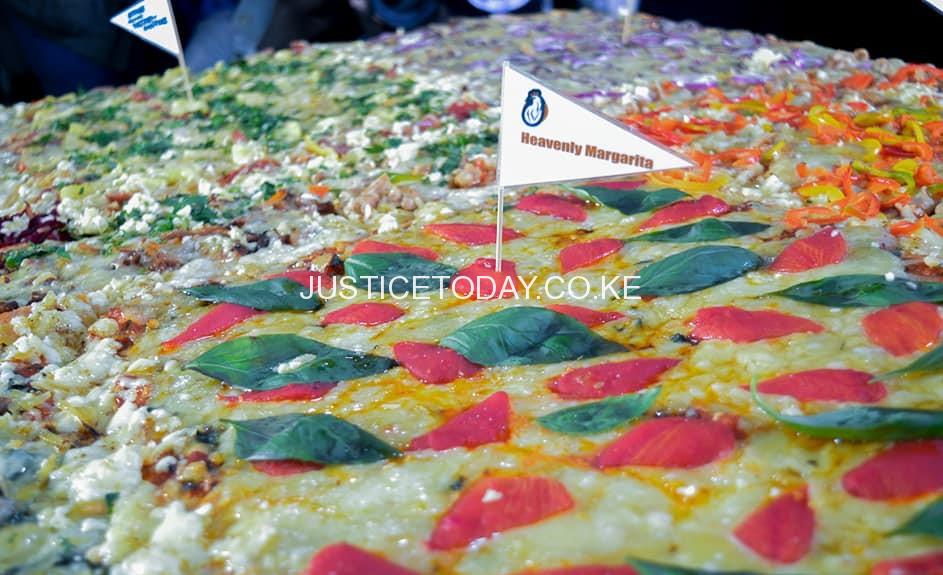 Pizza