Six and half months since Former Tetu MP Ndungu Gethenji assaulted a security guard,he has finally been charged with Assault.
On Monday 23, August 2021 he appeared before magistrate Martha Mutuku and denied two counts of Assault causing actual bodily harm and being in possession of a firearm without a certificate against the law.
Through his lawyer Ishmael Nyaribo, Gethenji had pleaded with the court to differ that plea claiming that he had written a letter to the Director of Public Prosecutions (DPP) on the same.
Since February this year, Gethenji has been seeking several adjournments not to take a plea.
On one occasion he had said that he was mourning the death of his mother in law while on other occasions he said that he was exposed to someone who had Covid-19.
This prompted magistrate Martha Mutuku to continue adjourning the case until the victim lawyer professor George Wajakoyah made an application to disqualify Mutuku from the case.
In a recent ruling, Mutuku refused to recuse herself from the case saying that she did not find enough reasons to do that.
She then summoned Gethenji to appear in court on August 23,2021 to plead to assault charges.
Gethenji has been charged that on February 5,2021 at Kihingo Village Kitisuru in Westlands Sub County, assaulted Godfrey Kirimi Mutua thereby occasioning him actual bodily harm.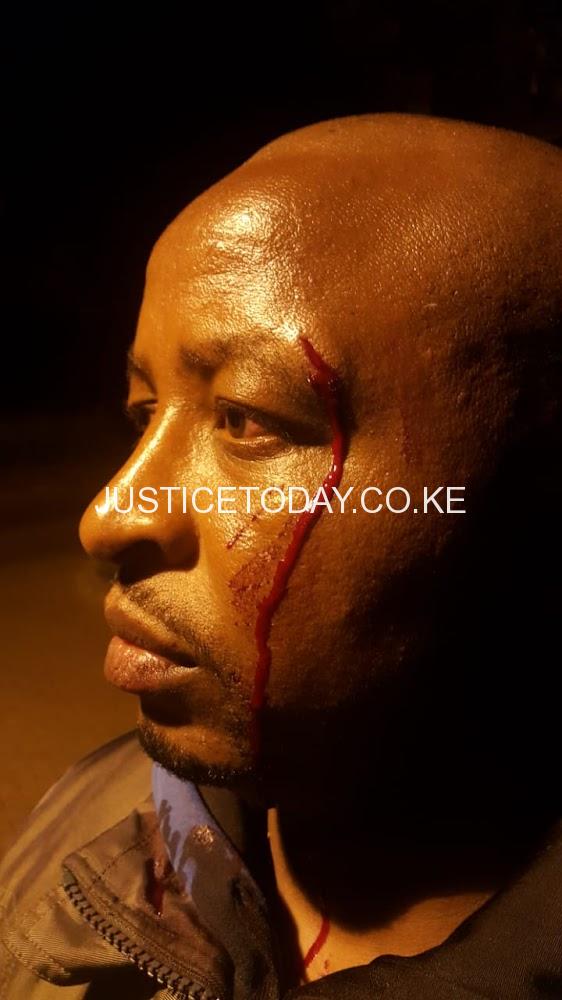 In the second count, Gethenji was charged that on February 18,2021 at Kihingo Village (Waridi Gardens)-Kitisuru in Westlands Sub County, without lawful authority or excuse, knowingly had in his possession an invalid certificate serial number 6070.
Reportedly, at 11.28pm on February 5, Gethenji arrived at the gate of Kihingo Village where he lives and where he has been in a protracted dispute with the other residents.
As a result, he has been removed from the chairmanship of Kihingo Village Management Company and no longer plays any part in the management of the upmarket estate in Kitisuru.
Gethenji was annoyed that Securex was recently appointed to provide security to Kihingo Village and that his preferred security company 911 was blocked from entering the estate.
On that night, a Kihingo guard, Mutua asked the driver to lower the windows of Gethenji's vehicle so that he could check that they were not surreptitiously smuggling in any 911 guards.
After the plea, Nyaribo said that his client is having many cases in court over the issue of Kihingo management and that he has spent a lot of money in court.
"We pray that the accused be released on favorable bond terms since he is facing numerous cases in this court," he added.
Mutuku released the accused on a cash bail of Sh200,000 or a bond of Sh300,000.
The case will be mentioned on September 15 for pretrial.
Earlier that Morning, Gethenji was issued with a warrant of arrest for failure to appear in court in another creating disturbance case.
That case is before magistrate Bernard Ochoi where Professor George  Wajackoyah said that the accused has been giving reasons not to appear in court on many occasions.
Gethenji later appeared in court after 3 hours and said that there was a miscommunication and apologized.
"Having considered that the accused had appeared before me virtually and he has apologized, I lift the warrant of arrest, "ruled Ochoi.
He also noted that Gethenji has been appearing in court physically on many occasions.