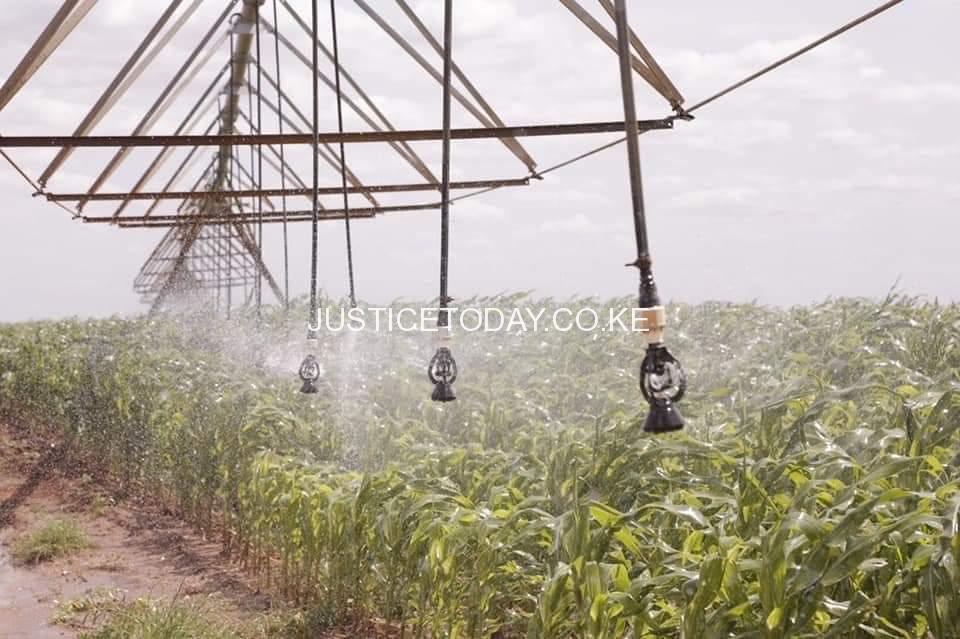 Interior PS, Dr. Eng. Karanja Kibicho has inspected the progress of Galana-Kulalu Irrigation Project.
He led the National Development Implementation Technical committee (NDITC), Presidential Delivery Unit, National Irrigation Authority, Semi-Autonomous Government Agencies and the Regional Development Implementation Coordination Committee on Wednesday 8/7/2020.
The 10,000-acre Galana-Kulalu project is nearing completion. Soon high-value crops like maize, cashew nuts, bananas and mangoes that have been planted there will be ripe for market.
The area targeted for progressive cropping for the period between March to September 2020 was 3,500 acres with 3000 acres under centre pivot and 500 acres under drip. 2,650 acres have already been cropped and a demonstration farm of 10 acres planned. Of the 10 acres 5 acres have been cropped.
The project is harvesting between 25 and 30 bags per acre against the national average of 16-17 in the high potential areas.
The Multi-Agency team assured Kenyans that President Uhuru Kenyatta remains fully committed to this project, in line with the Big 4 Agenda Food Security Pillar.