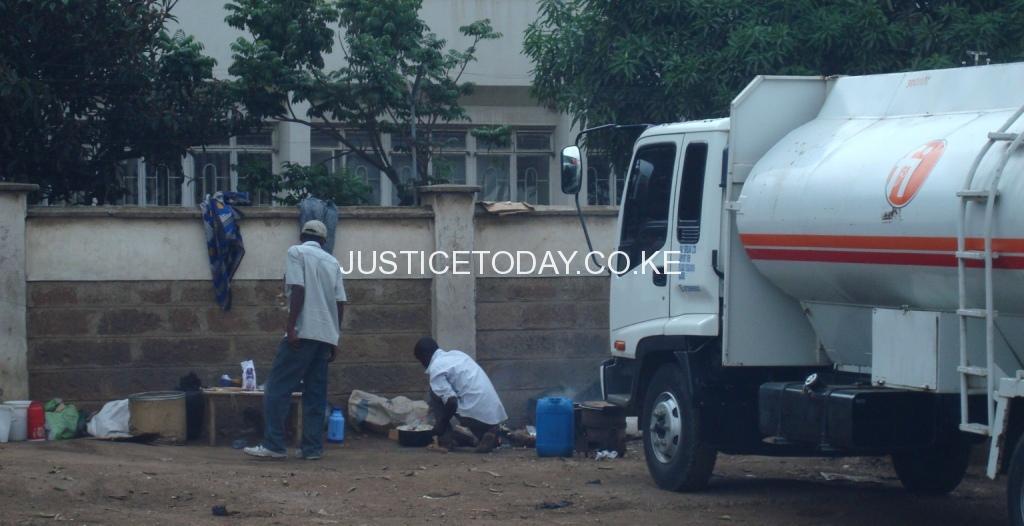 Life is hard after Corona-virus struck Kenya and nearly all activities came to a standstill, throwing Kenyans into confusion and financial distress.
Kenyans are doing everything to earn a living irrespective of hazards such an activity pose.
In Nairobi's Industrial area near the oil depots we witnesses recklessness of slum dwellers siphoning fuel from the tankers while others cooked just few feet away from those tankers.
Poverty and insatiable desires for quick proceeds from the residue fuels have driven men from Mukuru Sinai slums to engage in the fuel tapping business oblivious of the underlying dangers.
This is near the Sinai slums where in 2011 a fuel fire tragedy claimed over 100 lives and close to 200 people were left with various degrees of burn injuries.
The depots stock thousands tonnes of flammable fuel and highly explosive gases and over 200 tankers park in the area daily for the commodity. A senior Safety officer with one of the firms admitted that the illicit businesses have become problematic to their operations.
Hundreds of scruffy men, some drunken hang around the area waiting for the empty tankers coming for the fuels. They recklessly, some smoking cigarettes, scramble for the commodity with or without the drivers' consent.
There is also cooking right near the tankers with residues of the highly flammable fuels. Ignorant of the grave hazards lurking they go about their businesses as nothing can happen.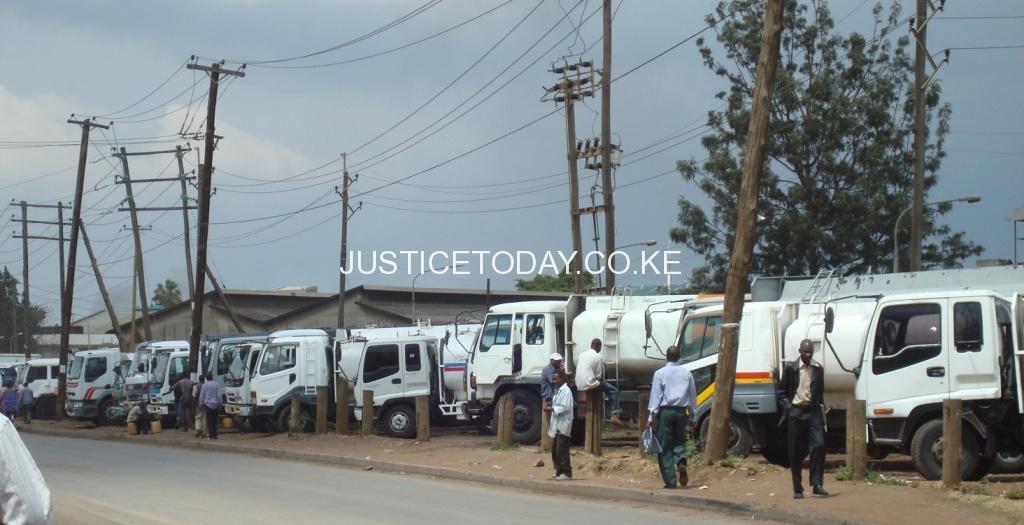 "I have been in this business for over two decades and no accident has ever occurred. How do you tell me this is risky?" a food vendor taunted.
People privy to the dealings who sought anonymity for fear of reprisals claims that drivers collaborate with the gangs to suck the fuel remnants and sell it cheaply on their behalf or sometimes as pay for washing the tankers.
The essential fortune goes for a lesser negotiable price at the black market particularly targeting the city boda boda matatu operators. It is lucrative venture for the illegal vendors.