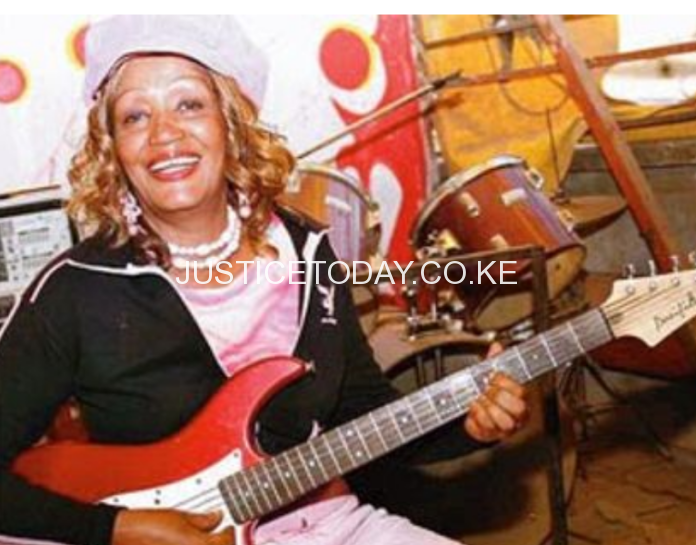 Benga artist Simon Kihara better known as Musaimo wa Njeri has finally disclosed his relationship with late songstress Queen Jane.
For long it has been believed the two were lovers but Musaimo has stated he was not in love with the artist who died in 2010.
Speaking on a local youtube programme he said their bond with Jane was around their music career.
Musaimo introduced jane and her sister Lady Wanja to music in early 1980s. in 1984 Jane was a back-up vocalist for Mbiri Young Stars which belongs to Musaimo.
Jane who was the niece of late Cabinet Minister John Michuki did the hit song "Queen Ya Musaimo" that led to speculations the two were lovers.
"Our case was like if you work in a certain company people refer to you with that place. They referred jane to my band" Musaimo said.
Adding; "When she did the song Queen ya Musaimo that gave her the big name, people started talking about an affair".
Musaimo with about 200 songs is among the leading musicians of yesteryears who still have big following now.
He was also decorated with Head of State Commendation by President Uhuru Kenyatta in December 2018.
Jane died of meningitis in June 29, 2010 aged 45 but her burial was delayed for three months because of a dispute between her family and her husband James Kariuki on where she were to be buried.
Her other hit songs included Mwendwa KK, Ndutige Kwiyaba, Nduraga Ngwetereire, Arume ni Nyamu, Mwendwa Nyumburira, Guka Nindarega, Ndimunogu and Mukuigua Uguo among others.