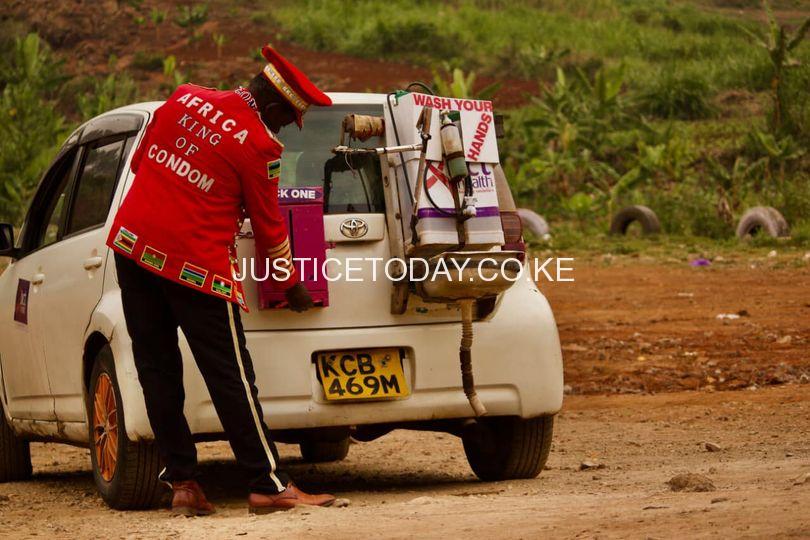 Stanley Ngara alias King of Condom has come up with a fresh plan of distributing condoms to the public even when he is not around.
Ngara who is a programme officer with Liverpool VCT is popular with his spirited fight of tackling spread of HIV/Aids by distributing condoms for free.
Now in his new approach he is fixing the protective sheaths at the back of his car and in addition some water to help tackle COVID 19 then parks the car at conspicuous place where passersby can pick some.
He says; "I load 288 condoms and fill my water tank in my car every day without knowing who will pick them, by Lunch time everything is over. Together we can end HIV and AIDS in Africa".
The approach has made it easy for people who feel the stigma to buy condoms over the counter.
Before the Coronavirus hit the country, The King of Condom distributed over 1000 condoms in Nairobi streets in a single night, largely targeting the sex workers.