The Government Official while speaking at African Climate Summit said they are working to ease the process of passport acquisition.
Cheluget was making her presentation to the Departmental Committee on Administration and Security who visited the Department on a fact finding mission.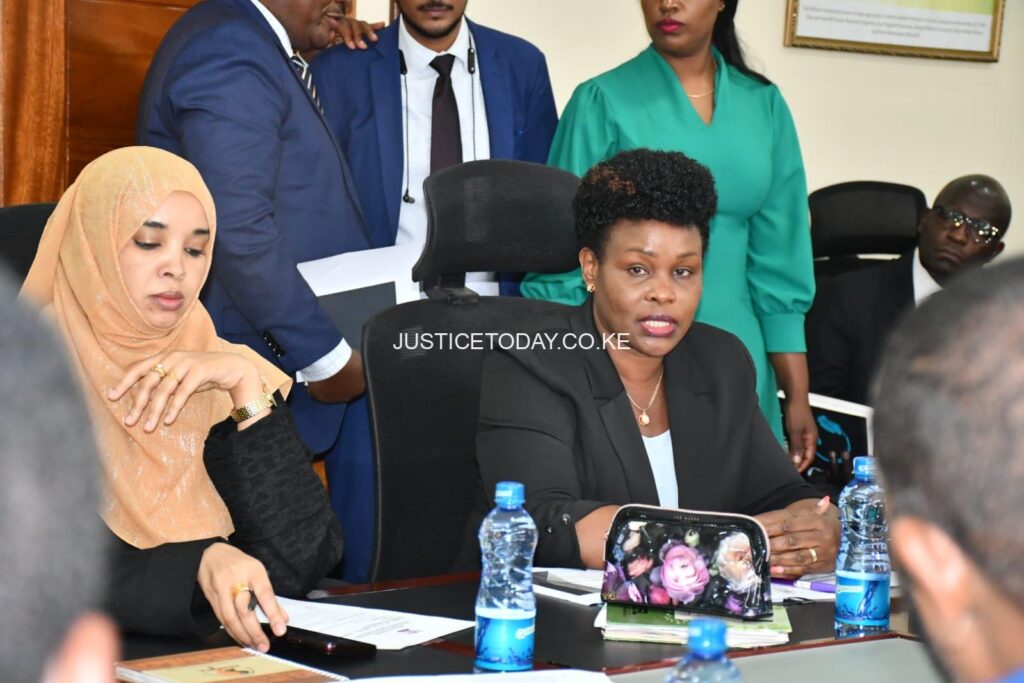 "We are proud to share our commitment to a faster, more transparent, and efficient passport processing system. With re-investments and reforms in place, we're reducing wait times and clearing the backlog"She added.
The summit brings together African high-level policymakers, senior officials, climate change experts, civil society organizations, and other stakeholders to deliberate on the sub-themes of the Summit.
"Africa has taken a position that it contributes the least to global warming but is the most vulnerable to the impacts of climate change and therefore has special needs and special circumstances warranting financial support to mitigate against and adapt to climate change," the organizers stress.
The continent is seeking to accelerate the implementation of its climate change strategies and actions to avert the catastrophic impacts of global warming and build the resilience of the continent's economies.
Climate change is a threat to Africa's development. According to the 2022 Climate Vulnerability Index, nine of the 10 most vulnerable countries are in Sub-Saharan Africa and the Intergovernmental Panel on Climate Change's 2022 Climate Change Report confirms that West Africa, East Africa, and Central Africa are among global hotspots of human vulnerability to climate change.HAVE YOU SEEN THIS? Kenya To Upgrade National Power Grid From 3 Giga Watts To 100 Giga Watts By 2040Furthermore, Africa needs around $500 billion in climate finance by 2030, according to the AfDB's Africa Economic Outlook 2022, which also estimated that the continent will need to invest more than $3 trillion in mitigation and adaptation in the same period to implement its Nationally Determined Contributions (NDCs) under the Paris Agreement.CCDA–XI is expected to come up with detailed analytical, data-driven, and evidence-based recommendations on the various sub-themes of the Summit. Reports from the conference will contribute to the outcome statements for African Heads of State, towards and beyond the UNFCCC COP28.The first day of the CCDA will consist of technical meetings of these expert groups, while the second day will be a High-Level segment for policy and decision-makers to review and finalize statements for the Summit.Organized ahead of the United Nations Framework Convention on Climate Change (UNFCCC) Conference of Parties known as COP, the CCDA convenes different African stakeholder groups on climate change, to discuss key climate change and development opportunities and challenges for the purpose of implementing sustainable solutions for Africa to deal with climate change.