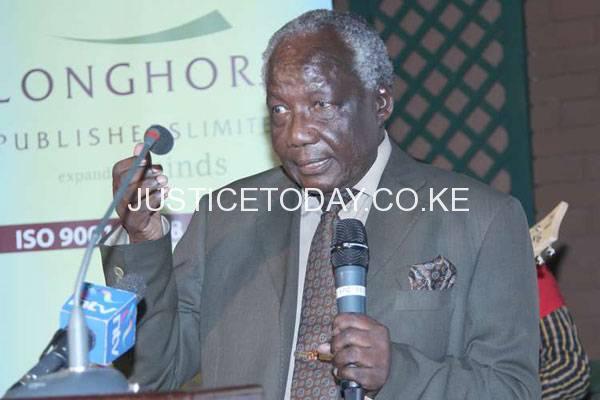 Famed journalist and editor Philip Ochieng is among the few Kenyans who have confessed they are atheists.
Before he shifted to the side of non-believers Ochieng was deep into church that he even taught Sunday school.
He changed into an atheist after he got a job as a newspaper editor in Tanzania in 1970s.
In Tanzania he encountered with leftist and Marxist ideologies that changed his take on existence of God.
Before then he was a staunch Christian, starting with being member of Seventh Day Adventist Church before shifting to Anglican Church when he joined Alliance High School.
He attended church twice a day and seven days in a week and while he was at Alliance after church he taught Sunday school in the neighbouring primary schools.
"Ochieng won scholarships through Christian organisations to study abroad, and got financial aid from Christian friends to further his studies. Ochieng speaks six languages thanks to Christian organisations that sponsored him to study some of them" he reveals.
But though he is a non-believer, he knows the Bible and its teachings more than many staunch Christians and priests.
He says only Buddhism religion that appeals to him but interestingly he does not prohibit prayers in his house.
His wife Jennifer Dawa in the book "The 5th Columnist, a legendary Journalist" by Liz Wanjohi, Dawa argues that Ochieng cannot completely claim to be an atheist. She says there is something that pulls him closer to Christianity than to atheism.