Appearing before magistrate Wendy Micheni, their lawyer Wandugi Karage pleaded with the court to have a plea against Robert Mugo Mutitu (former judge) and John Njoroge Thiong'o deferred  for 2 weeks.
"The accused was arrested yesterday evening, the second accused who is a legal practitioner practicing privately is not in court," he added.
The prosecution had opposed the application saying that the complainant was in court and there were no pending negotiations.
They added that the Investigation Officer has indicated that they have been tracing second accused John Njoroge for the last three weeks in vain.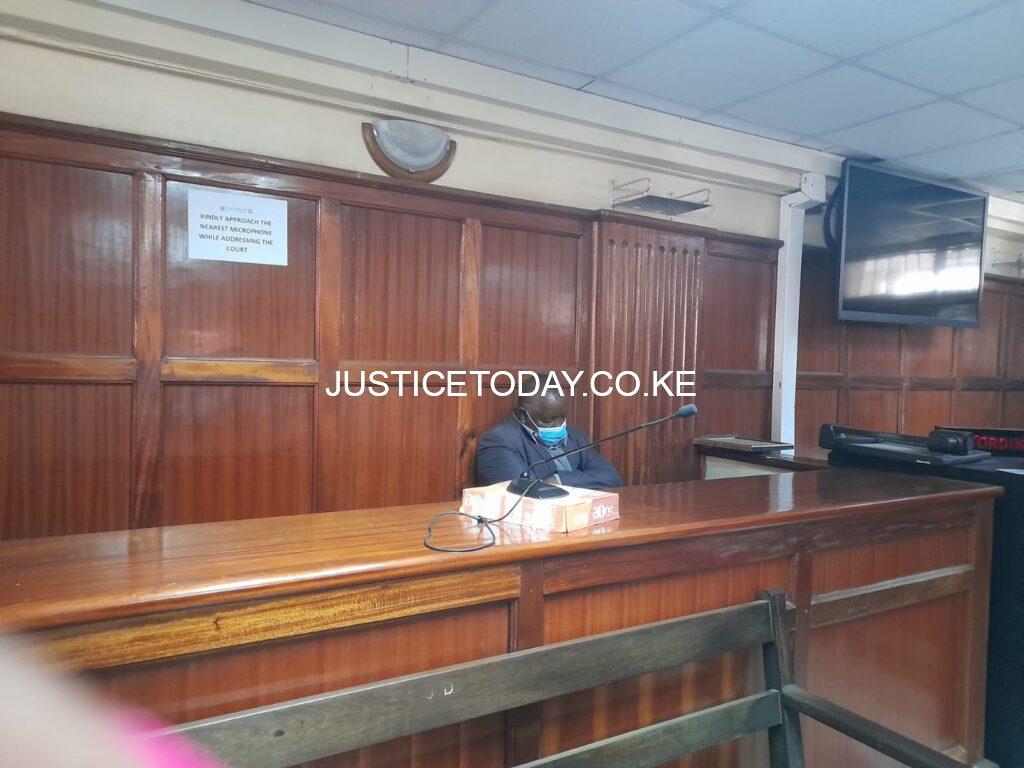 The prosecution requested for a warrant of arrest against the second accused.
The intended charge sheet indicates that on diverse dates between April 22, 2021 and May 19, 2021 in Nairobi County conspired together to commit a felony, namely stealing Sh 6,850,000 the property of Jane Wangui Wahome upon land purchase transaction on LR Nairobi /Block 10/695 by the said Jane Wangui Wahome.
In the second count, they are faced with stealing charges.
Mugo and Njoroge are said that being agents of Jane Wangui Wahome, stole Sh 6,850,000 the property of the said Jane Wangui Wahome which had been entrusted to you for the purchase of land on LR No. Nairobi/Block110/695.
"The second accused was my pupil and he has just traveled to visit his family in Tanzania and will be back in two weeks, "added Wandugi.
Wandugi added that the suspect was in court yesterday and he can avail him in court.
"I am not aware of any summons and the second accused will be able to come to court in three courts," he added
He also requested for personal bond against the first accused.
Magistrate Micheni deferred the plea for 2 weeks to allow the Investigation Officer to trace the second accused.
She directed lawyer Wandugi to assist in summoning the second accused.
The former judge was released on a Sh 500,000 bond or a cash bail of Sh 100,000.
The matter will be mentioned on July 6, 2022.