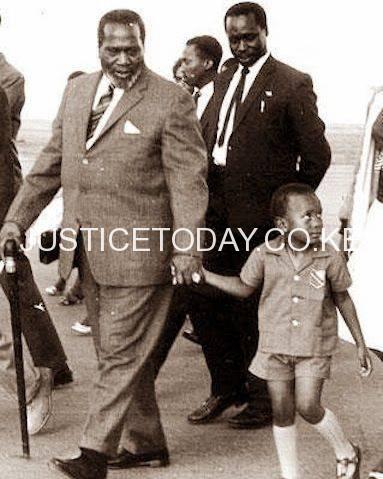 Politicians who made sacrifices for Kenyatta and Uhuru
A father and son who became Presidents in Kenya in different times joined politics through the sacrifice of MPs who vacated their seats for them.
Mzee Jomo Kenyatta got into Parliament after Kigumo MP Kariuki Njiiri gave him his seat.
Similarly, Uhuru Kenyatta joined Parliament through a nominated seat left aside for him by Mark Too.
Before independence was attained an election was held in February 1961 pitting KANU against KADU but Kenyatta who was preferred by the triumphant KANU to become the President was still locked at Kapenguria together with five other leaders.
Kenyatta was supposed to be a member of Legislative Council (Legco) to play part in negotiations of Kenya's independence in Britain but most MPs including his brother-in-law Mbiyu Koinange declined to resign their positions for him.
Kariuki Njiiri, the son of late Senior Chief Njiiri wa Karanja of Murang'a was MP for Kigumo. He vacated his seat in December 1961 after Kenyatta was released from detention.
This enabled Kenyatta to rise to Prime Minister and later the first President of independent Kenya.
Kariuki was appointed Assistant Minister for Local Government and later Wildlife and Natural resources. He died in 1975 in a road accident at Juja.
Thirty-six years later in 1997 his son Uhuru Kenyatta vied for Gatundu Seat but was defeated by Moses Muhia.
However, then President Daniel arap Moi wanted Uhuru in Parliament and a Minister in his government.
In 2001 Nominated MP Mark Too popularly known as "Bwana Dawa" was pressed to leave the seat for Uhuru and once in bunge as nominated MP, the son of Kenyatta was appointed Minister for Local Government.
This paved way for Uhuru's rise to President. Mark Too died in December 2016.