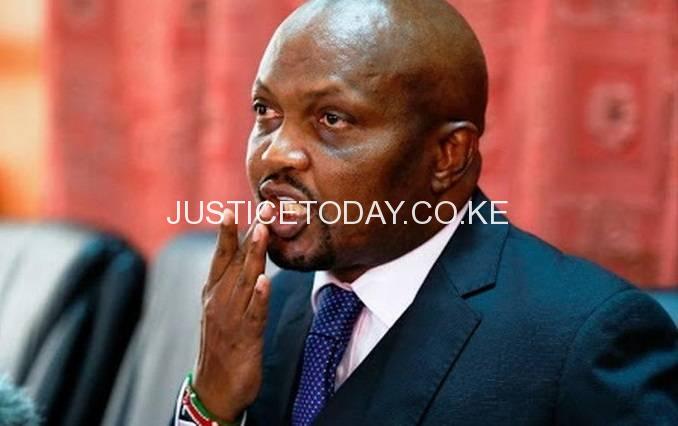 Gatundu South Member of Parliament Moses Kuria has expressed his
support for the Building Bridges Initiative (BBI) but he insists will
not agree with everything in it.
The outspoken leader has in the past opposed it saying it was intended
to give political mirage to the opponents of Deputy President William
Ruto.
In a YouTube interview Kuria refuted claims members of the pro-Ruto
Tangatanga team were against the BBI.
"If there is a champion of BBI, it is Moses Kuria. I support it from
the heart" he stated.
Adding; "Why would anyone in their sane mind oppose something that
will bring Kenya together? People will be shocked I am supporting it
but I am not saying everything there is acceptable".
He said he is pro the report because of its agenda of uniting Kenyans
but his backing should not be mistaken that he is supporting it in
current state because some proposals have hidden agendas.
Kuria has been humiliated in BBI rallies in Mombasa, Kitui and Meru
because of his stand on the initiative largely backed by the ODM side
and Kieleweke faction that is anti-Ruto.
He slammed some of politicians owning the BBI and branding the
Tangatanga members as opposed to the report.
"The problem with BBI is that some people want to own it. They want to
create some 'bonga points' somewhere claiming we are against it" he
said.
Kuria attended BBI rally in Mombasa early this year and was booed,
shoved and denied a seat.
In February he was beaten during Kitui BBI rally and later in Meru he
was forced to walk out of the rally with a section of locals after he
and Senator Kipchumba Murkomen were denied seats.