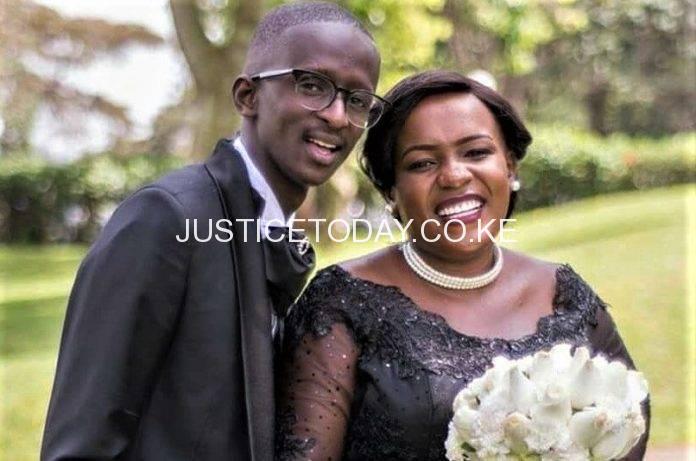 Comedian Njugush and his wife Celestine Ndinda aka Wakavinye started off when they were broke students at the Kenya Institute of Mass Communication.
Both were members of the drama club and whenever they went for festivals, him and Wakavinye were forced to break away from the moneyed colleagues and spend their time strolling, hungry and thirsty.
One time on a drama trip to Mombasa the two were so broke that while others went out to have fun they went to a public beach, knelt down and cried as they prayed.
The memory of that moment at the beach was a photo they took together after the prayers.
"We went to the beach and prayed and hoped for a better future together ..and we took the photo with a camera borrowed from a friend" Njugush recalls.
While they were in the house Njugush bumped on Wakavinye crying and on asking her what was the matter she lied that things were not okay back home but the truth was that she was hurt what Njugush was going through.
"My friends si I prayed….kumbe she was crying for our state of things" Njugush discloses.
Njugush had only pocket money of Sh500 which he spent before they reached Mombasa.
"Nilimalizia pocket money yangu Mtito….nilitoka nje ya bus nikapigwa na kijoto nikajuaa baaas Mombasa tuko hapa. I used all "our" pocket money ya 500kshs. Little did we know we were to stay for a whole week" he recalls.
The two walked round supermarkets to show their colleagues they took were doing some shopping.
They however maintained love for each other and in 2016 wedded at a church in Runda. Today the young couple is successful.