Mbagathi Girls High School in Kibra constituency's Children have a reason to smile after the Palestine Embassy in conjunction with the Government equipped their laboratories on Friday last week.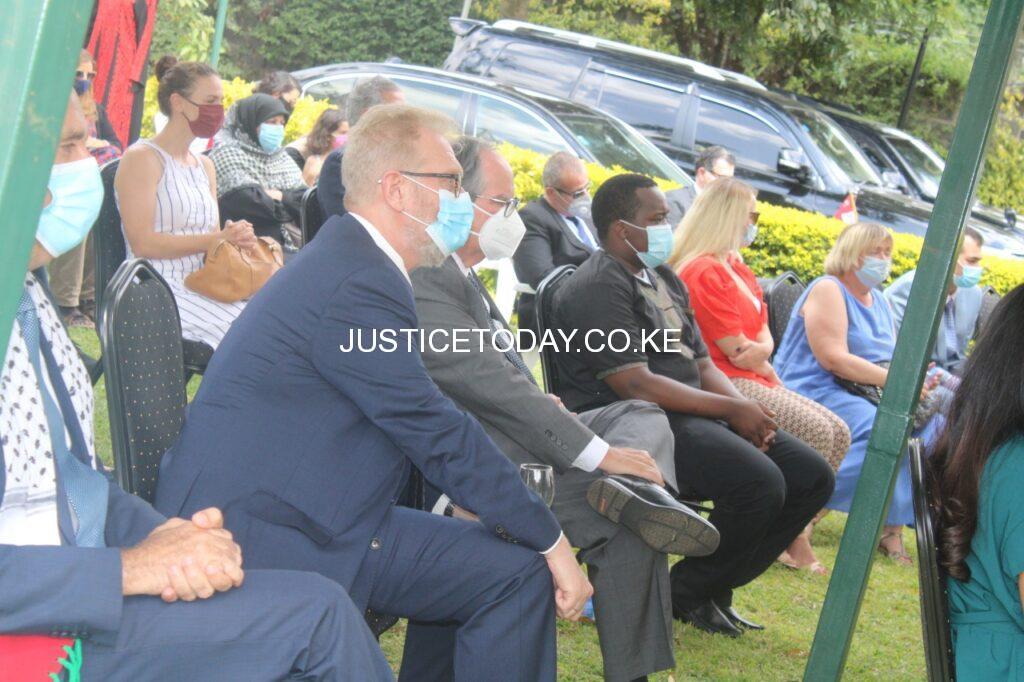 Ambassador Hazem Shabat who spoke during the International day of solidarity with the Palestinian people said their aim is to support slum children in line with their Community work Agenda.
"It is important that the day is made special for everyone and contribute towards making better the lives of children in Kibera," he added.
Shabat added that the Palestinian community in Kenya wanted to celebrate the event in different way this year by giving back to the community.
International Day of Solidarity with the Palestinian People is celebrated on 29 November every year, they organize an annual exhibit on Palestinian rights or a cultural event in cooperation with the Permanent Observer Mission of Palestine to the UN.
The big day for Palestine also encourages Member States to continue to give the widest support and publicity to the observance of the Day of Solidarity.
Mbagathi girls school head teacher Jacinta Barasa welcomed the support from the support and said that it will help the needy children in Kibera basic most of the do not have even basic needs.
"The Government is playing its part by paying tuition fees for the kids, Palestinian Government will help us to equip computer lab and therefore we can be able to offer computer services, "said Barasa who attended the event at Palestinian Embassy.
Kibra MP Imran Okoth said they are in the process of constructing boys' school and they should not feel left out.
"We are not facing boys, we are constructing boys' school soon, "he added.
Director, Middle East Affairs, Ambassador Arthur Andambi thanked the Palestine Embassy for the support.
"The message is being sent in an event like this to the world on what needs to be done as far as the Middle East is concerned, "he added.
The event is always held every year but last year was postponed due to covid-19 pandemic and was held on Friday February 5,2021.
Head of the diplomatic core in Nairobi, Unon officials, Dean of Arab Group among other officials were present in the event.