Cytonn Real Estate has handed over the third phase of its Sh 5 billion flagship project, The Alma, on Tuesday December 22,2020.
It delivered this phase of the project in just under two months after handing over phase II of the same. Phase I was 100% sold out by the date of the handover with phase II already gathering almost half occupancy rate.
Speaking at the handover ceremony held at the Alma in Ruaka, Chairman of the Cytonn Board and Vice-Chancellor at The University of Embu, Prof. Daniel Mugendi, applauded the project's progress and the speed it has been developed.
"Seeing the efforts that have been put in order to see this project grow to its third phase delivery today, I can say that Cytonn is committed to making a change in the sector. I'm proud to be privileged to witness the progress of this project today," Prof Mugendi noted.
Cytonn Real Estate has invested Sh 5 billion in the flagship project that is revolutionizing the real estate sector in Kenya.
The developer handed over phase III of the project on 22nd December with the fourth and final phase set to be handed over in Q1 2021. The comprehensive lifestyle development shows Cytonn Real Estate's commitment to realizing Kenya's housing goals.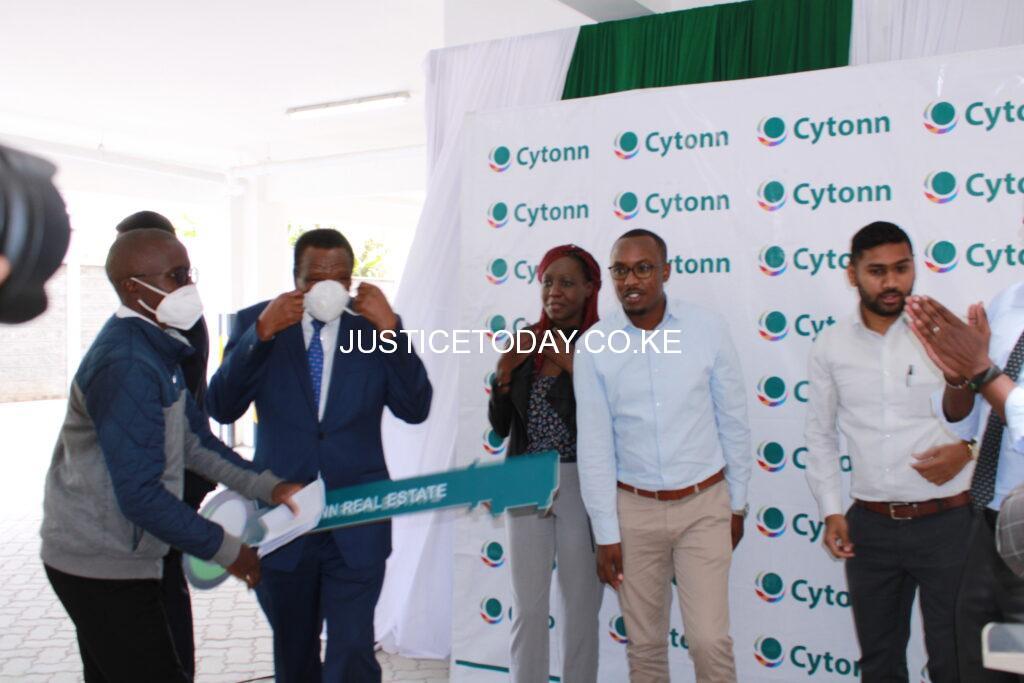 In his part, Cytonn Group Chief Executive, Edwin H. Dande, affirmed Cytonn's focus on the Ruaka project that is aimed at addressing the housing problem in the country.
"Majority of urban dwellers in Nairobi live in very basic dwellings without comprehensive lifestyle amenities, reliable water and power supply. Cytonn Investments seeks to address this problem by building comprehensive lifestyle developments, such as The Alma, that provides these amenities," Mr Dande said.
Located in Ruaka, which is a 30-minute drive from Nairobi's central business district (CBD), the Alma is a next-generation real estate project encompassing 477 modern apartments as well as other social amenities.
In its phase III handover, Cytonn Real Estate has handed over 120 units.